I really like doing linky parties that help me get to know other bloggers better. The "Meet Me on Monday" party is one of my favorite!
Questions:
1. Caesar Salad or Garden Salad?
Garden! I love a good garden salad with cheese, croutons, and yummy ranch dressing. In fact, my salads are probably higher in calories than most side dishes!! My very favorite salad in the world is the Texas Roadhouse Chicken Critters Salad- pictured below.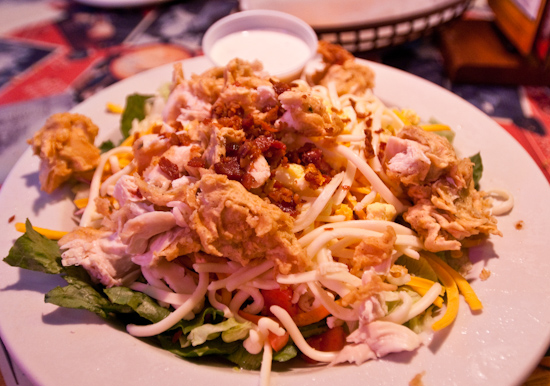 2. Will you be watching the Royal Wedding on April 29th?
I might! I usually substitute teach on Fridays, but if for some reason I'm home, I will probably tune in. I think Kate is very lucky, but I hope she knows what she's in for. All of the public scrutiny must be torturous! I do loooove that ring though!

3. Last thing you spent lots of money on?
That's a tie between my iPhone4 and our new apartment. We spent a fortune in fees and pet deposit in order to move in.

4. Window seat or aisle seat?
Window, as long as I'm sitting with someone I know. Aisle, if I'm by myself.

5. Do you know your blood type?
B+!! The cutest, most cheery blood type there is!
**All photos are linked back to their source**
Please join me in linking up with this party!